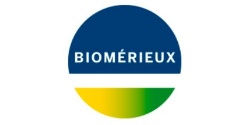 Product & Market Manager Adriatic (HEALTH & Personal Care)
The Product and Market Manager is responsible for the product planning and execution throughout the product lifecycle, including, gathering and prioritizing product and customer requirements/needs, defining the product vision and working with sales and support to ensure revenue and customer satisfaction goals are met. The Market mission is to define sales and marketing strategy in accordance to company ambition and market trend & reality.
MAIN ACCOUNTABILITIES:
Responsibility for Adriatic zone for budget achievement for Industry Health & Personal Care product lines;
Member of Marketing community, the product and Market manager will have to analyze the market (market structure, potential, trend, growth opportunities, future demands,…) and the competition (activities, structure, people, approach);
Discover customer needs (listen to them) and be able to deliver a strategical approach accordingly;
Segmentation of market categories (According to Marketing Excellence Plan – or equivalent) and positioning;
Action plan and Metrics their impact on sales;
Work closely to sales team in order to fit strategy to market reality;
Accountable of the product lifecycle and animation;
Define the commercial product strategies and roadmap according to corporate guidelines;
Adapt the corporate strategies to the local market (implementing the launch of new product and take care of discontinuation and their impact);
Prepare forecast of products and update price list;
Animate product and marketing sessions during sales meeting;
Manage workshops, symposiums, market research and promotional activities and monitor their follow up and impact;
Manage external communication and contacts with opinion leaders, market segment associations and Strategic Accounts. Be in contact with Global Marketing;
Close relationship with Industry and transversal functions (Applications, Sales, Supply chain, Quality, Finance, Service Engineers, sales Administration).
REQUIREMENTS:
Degree in science or similar;
5+ years' experience in both Product and Marketing position;
Sales Background ;
Biology or laboratory background;
Clear understanding of pharmaceutical and cosmetic industrial processes;
Strong Knoledge on analytical, operative and strategical Marketing;
Excellent written and verbal skills;
Excellent team work skills;
Fluent in English;
Available to travel 50% of the time at local and international level.


Degrees of interest: Degree in science or similar
Add to my event