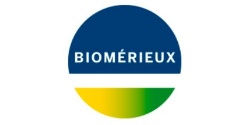 BioFire Sales Specialist
MAIN MISSION

Act as an account manager for the FilmArray product range following up qualified leads and converting these into buying and prescribing customers by visiting Laboratory Manager, Clinicians, Microbiologist / Virologist, Infection Control Director & Team, Procurement…

KEY ACCOUNTABILITIES
Analyze strategic decision making in the hospital and understand customer needs.
Identify and convince decision makers and influencers, propose technical, financial and clinical solutions (head of dept., clinicians, admin. Dept , technicians…).
Build and maintain relationship in order to promote instrumentation and reagents sales, insuring customer relationships are optimized to achieve sales targets and budget, while keeping the overview about the sales territory in terms of understanding the opportunities, risks and competition's activities.
Collect insights from healthcare providers regarding the clinical and diagnostic management of Infectious Diseases and use this information to prepare the way for a more appropriate and wider usage of the products.
Organize and perform customer meetings, regular clinician visits to increase consumption of the installed base.
Define the added value and translate this in a commercial offer (tender or consultations) in line with the company commercial constrains and publics market requirements. Prepare quotations, proposals, tenders for review by Senior Management prior to negotiation with customers
Organize interface between decision makers and key player in the company and participate to regional congresses.
Ensure a sufficient number of visits to customers & clinicians respecting the "norm"/objective set in the territory. Respect the basics of bioMérieux Sales Excellence principles.
Interact cross-departmental co-operation to have the best synergy with other bioMérieux products, leading to efficient team work.
PROFILE

Studies
- Scientific background (Bachelor/Master or PhD in biology / infectious disease) – ideally with a specialization in Molecular, possibly combined with business degree.

Experience & Skills
- Cutting-edge scientific understanding and technical expertise in molecular diagnostics is a plus
- Product knowledge and ability to develop scientific communication/promotional initiatives - Analytical and decision making skills
- Excellent business and strategic planning and execution capabilities with drive for results
- Passionate about achieving timelines taking cost and quality into consideration
- Customer focus
- Ability to develop and foster peer-to-peer, credible relationships with health-care professionals
- Strong interpersonal skills and ability to work with cross-functional teams
- Leader and Motivator
- Solid communication and presentation skills
- Understanding of relevant ethical and legal guidelines and high compliance with external guidelines as well as internal standard operating procedures
Degrees of interest: Scientific background (Bachelor/Master or PhD in biology / infectious disease
Add to my event