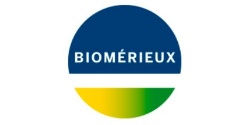 Supply Chain Junior Project Manager - Stage
Biomerieux Supply chain - Cluster Adriatic is driving important projects to drive the transformation of the logistics footprint in all Adriatic. In this context , we are looking for a junior project manager to support the deployment of global project in Italy.

As part of the local project the trainee will have the following support the team in the following activities:

Defines KPIs and monitors the progress of the projects and makes adjustments as necessary to ensure the successful completion of the projects,
Coordination and follow-up of local tasks,
Contribute to support project manager in the day to day activity ,
Participate to all review with Global project and ensure the correct follow up development of local requirements,
Participate to acceptance test,
Participate to the change management by creating local training support,
Use SAP (ERP), Cognos (Detailed Reporting System , to perform data analyze and consolidation.
SKILLS AND QUALIFICATIONS:
Degree in Economics, Engineering or similar,
Advanced user of MS Excel, Detailed Reporting Systems,
Outstanding problem solving,
Good Communication Skills,
Excellent Knowledge of English,
Curiosity,
Autonomy
Experience with ERP-SAP it will be a plus.


- Duration : 6 Months
- Salary : 700 Euros by month
Degrees of interest: Degree in Economics, Engineering or similar
Add to my event