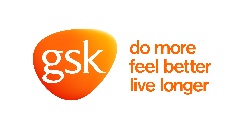 FLP- Commercial & Marketing Pharmaceutical 2018 - (VERONA)
We are looking for resilient self-starters with leadership potential and the ability to build relationships. Strong commercial awareness will be vital, as well excellent communication and analytical skills.
Our Pharmaceuthical (Commercial and Marketing) programmes will stimulate your early career development through broad-ranging experiences, with a view to turning you into a future leader in our business. Development comes through challenging job rotations supported by formal learning and coaching.
We will give you a breadth of experience across the key areas of our Commercial business, including Marketing, Sales and Customer Management. Three, one year each, challenging rotations from the start will help you to deliver the standards of commercial excellence in line with a future leadership role.

BASIC QUALIFICATIONS:
Degree in Economics, MKTG or similar
No more than 2 year post graduate relevant work experience
Location mobility is required and must be able to travel
Fluent in English (Written & Spoken)
PREFERRED QUALIFICATIONS:
Academic excellence with strong analytical and problem-solving skills.
Proven leadership ability and initiative.
Excellent communication, interpersonal and influencing skills.
Degrees of interest: Degree in Economics, MKTG or similar
Add to my event