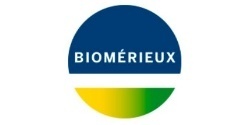 CUSTOMER SUPPORT OFFICER
Questa posizione è riservata alle persone appartenenti alle Categorie Protette ( L.68/99) e prevede un contratto a tempo indeterminato.
SCOPO PRIMARIO E OBIETTIVO GENERALE DEL RUOLO:
Performs the sales administration and customer support activities for his/her area to ensure customer satisfaction in line with the written procedures, the guidelines import/export regulations and in close collaboration with the other departments helping to meet the sales and profitability targets.
PRINCIPALI INCARICHI:
- ORDER ENTRY TASKS
Handles for a country or a group of countries the sales orders, contracts and customer master data in SAP (or local ERP) in compliance with internal and external rules (incl.Service Policy) and regulations, including the creation/modification of prices in the system.
Generates invoices and credit notes in SAP ( or local ERP)
Resolution of technical and non-technical notifications in SAP, monitoring of EDI and e-ordering messages
- CUSTMER SUPPORT TASKS
Ensure order-related customer relationship by phone or e-mails in a timely and accurate manner bringing support and solutions when required
Control the on Time and in full order delivery creation and monitor the backorders in coordination with the other supply chain departments (warehouse, S&DM, Local demand planner, Logistic referent)
Manages ( recording, follow-up or closing) the logistics complaints of the customers in collaboration with other departments ( Warehouse, Transport and Customs, Finance, Quality) processing in a good way the different issues ( Dispute Cases, Notifications).
Coordinate customers returns and carrier damage with associated credit notes.
FORMAZIONE, ESPERIENZE E COMPETENZE RICHIESTE PER IL RUOLO:
Formazione-Esperienze:
Upper Secondary School or HND/Bachelor's and FP II Degree/Business school
Competenze e Qualifiche:
Ability to work under customer pressure
Rigor and timeliness Commitment
Time and priorities management
Business/customer oriented
Ability to work in an international environment
Adaptability /Flexibility
Degrees of interest: Upper Secondary School or HND/Bachelor's and FP II Degree/Business school
Add to my event