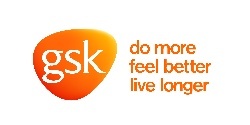 RESEARCH & DEVELOPMENT (Vaccines)
YOUR RESPONSIBILITIES:
Want to solve some of the world's biggest health challenges?
With over 300 years of innovation, we're a science-led global healthcare company that delivers billions of innovative products each year. Join us and help millions of people do more, feel better, live longer.
We're looking for Future Leaders in Research and development (Vaccines)
Are you an analytical graduate who's keen to develop innovative vaccines that meet real public health needs? If so, you could be working on solutions with the potential to save lives worldwide. Our vaccines portfolio includes meningitis, rotavirus, hepatitis and influenza vaccines, and covers vaccines for children, adolescents, adults, travellers and the elderly.
And through a tailored programme of training, mentoring and work experience, you'll learn all about it while honing your technical skills. There'll also be the chance to pursue a career focused on specific vaccine projects. This popular and highly competitive career path attracts scientists from many disciplines.
Develop your leadership potential on our Future Leaders graduate programme
If you're a graduate with the talent and ambition to lead others, we'll help you develop the expertise to become one of our Future Leaders.
Over two years, our Future Leaders graduate programme will challenge and support you to grow professionally and personally. You'll have three stretching rotations in three different R&D departments, including one six-month assignment based abroad.
It all begins with a one-year rotation where you'll get to work on core activities within the R&D Vaccines function. Through this hands-on role and your later placements, you'll get an outstanding insight into our Vaccines R&D business. You'll see science in action in our labs, be part of a vaccines development project team, discover our clinical activities, meet our customers or learn about the risk and compliance side of vaccine production.
WHAT WILL YOU DO?
• Understand the fundamentals related to working in the pharmaceutical field, GSK values, policies and behaviors and how to behave according to them
• Participate to FLP events and rotations in Italy and other sites
• Contribute to Clinical Development activities for a study or a number of studies within a specific program or group of related programs
• Support where applicable, the Clinical and Epidemiology Research & Development Project Lead in meetings with health authorities and the scientific community, net-work with thought leaders and international agencies as needed
• Participate in preparing the clinical portion of the regulatory files and the registration process
• Contribute to development of clinical section of regulatory files, including labeling
• Collect scientific information and review GSK Vaccines project related documents and publications
Tailored training – and great career progression
We'll tailor your training and development to suit your talents and ambition, as well as our business needs, setting you up for success in your chosen niche. After you complete our Future Leaders programme, you'll have the skills to become a leader of the future, with a solid foundation for a variety of R&D careers within the pharmaceutical industry. There's no limit to how far you can go with us – it's up to you to prove yourself.
You'll be excited by the thought of:
• learning how new products become reality on a tailored development programme
• seeing how biology, chemistry and medicine come together in the world of vaccines
• learning how vaccines are developed
• managing projects together with multidisciplinary teams
• sourcing and analysing complex information to help us make key decisions
• being part of a diverse network, working with graduates from all over the world
• gaining a good understanding of all areas of GSK and our Vaccines, from R&D to the commercial organisation
WHY YOU?
Basic qualifications:
You'll need:
• Medical Doctor degree
• Excellent knowledge of spoken and written English
• 1 year work experience (internship, scholarship, apprenticeship are included) in a scientific institution, university or in pharmaceutical industry
Preferred qualifications:
• Preferred specializations, master or PHD in the field of pediatrics, obstetrics and gynecology, endocrinology, infectious diseases or epidemiology
• Strategic thinking skills and achievement oriented
• Proactive and flexible
• Good communication and cross-cultural sensitivity
• Ability to work within an international and complex environment
• Willing to travel
Sede: Siena
Degrees of interest: Medical Doctor degree
Add to my event