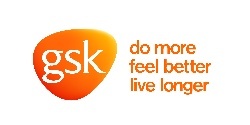 PHARMACEUTICALS (Medical Doctor)
YOUR RESPONSIBILITIES:
Want to solve some of the world's biggest health challenges?
With over 300 years of innovation, we're a science-led global healthcare company that delivers billions of innovative products each year. We have 3 global businesses that research, develop and manufacture innovative pharmaceutical medicines, vaccines, and consumer healthcare products. Our goal is to be one of the world's most innovative, best performing, and trusted healthcare companies. Our values and expectations are at the heart of everything we do and help define our culture - so that together we can deliver extraordinary things for our patients and consumers and make GSK a brilliant place to work. Join us and help millions of people do more, feel better, live longer.
We're looking for Future Leaders (Pharmaceuticals)
Are you a Medical doctor who wants to help people do more, feel better, live longer? You can work towards this goal as part of our team, based in Pharmaceuticals.
You'll have a unique opportunity to apply the knowledge and clinical expertise you've gained during your medical training into a fast-paced, commercial setting, where you can help make a difference to patients across the globe.
We're working to make our products accessible to more people, no matter where they live in the world or what they can afford to pay. Our medical and commercial teams play a big part in this by understanding our patients, consumers, and customers, and developing innovative business strategies. Through a series of challenging rotations, you'll develop a range of essential medical affairs and commercial skills, while building a deep understanding of the governance behind the healthcare field.
Develop your leadership potential on our Future Leaders programme
If you're a graduate with the talent and ambition to lead others, we'll help you develop the expertise to become one of our Future Leaders.
Over three years, our Future Leaders programme will challenge and support you to grow professionally and personally. You'll have three stretching rotations that will give you a breadth of experience across both medical and commercial areas of the business. You'll spend time building on your medical training as a Medical Science Liaison and/or a Medical Advisor, whilst also having the opportunity to develop your business acumen skills in Marketing, Sales or Market Access positions.
As you improve your medical affairs skills, you'll build your leadership potential too through a combination of mentoring, classroom sessions and on-the-job training.
Tailored training – and great career progression
We'll tailor your training and development to suit your talents and ambition, as well as our business needs, setting you up for success in your chosen niche. After you complete our Future Leaders programme, you'll have the skills to become a leader of the future. It all begins with a permanent position in Pharmaceuticals, which could be in a wide variety of roles in either medical or commercial, including Medical Affairs, Sales, Market Access, or Commercial Excellence. There's no limit to how far you can go with us – it's up to you to prove yourself - and as someone who's proven their ability in both medical and commercial environments, your opportunities for development will be broad and varied.
You'll be excited by the thought of:
• building your scientific knowledge, importance of patient safety, medical governance, business acumen skills and customer relationship skills on a tailored development programme
• representing our science behind the products to healthcare professionals
• delivering projects in medical functions such as field based medical affairs, medical operations, or analytics
• learning how to prioritise and manage multiple projects, objectives and deadlines
• growing your medical, marketing, sales, project and customer management skills
• shaping your own development and choosing courses in line with your needs and interests
• learning new skills and concepts
WHY YOU?
Basic qualifications:
You'll need:
• Medical Doctor degree
o a therapeutic area we operate in is an asset (ex. Respiratory, HIV, Vaccines…)
o a postgraduate degree is an advantage
o clinical research background is an asset
• Previous professional experience in pharmaceutical industries or clinical practice is an asset (up to 3 years)
• Fluent English (written and spoken)
• Knowledge of local language
• Right to work in the country
Preferred qualifications:
• to be a motivated and proactive medic with a talent for solving problems
• self-discipline and drive
• resilience and the ability to adapt to change
• the confidence and courage to take key decisions
• the interpersonal skills to connect with people and influence
• the ability to understand complex clinical research and science behind products
• interest to develop commercial awareness and business acumen
Sede: Verona
Degrees of interest: Medical Doctor degree
Add to my event