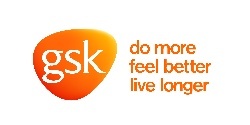 ENGINEERING - Future Leaders Programme
YOUR RESPONSIBILITIES:
Want to solve some of the world's biggest health challenges?
With over 300 years of innovation, we're a science-led global healthcare company that delivers billions of innovative products each year. Join us and help millions of people do more, feel better, live longer.
We're looking for Future Leaders in Engineering
Are you a capable engineering graduate with the skills to develop robust, leading-edge manufacturing technologies? If so, you could help create the systems we need to make treatments that save lives.
Our talented teams include Chemical, Electrical, Mechanical, Biopharmaceutical, Sterile and Automation Engineers. They ensure we have the latest technology and processes to deliver billions of packs of medicines and healthcare products to customers every year.
Develop your leadership potential on our Future Leaders graduate programme
If you're a graduate with the talent and ambition to lead others, we'll help you develop the expertise to become one of our Future Leaders.
Over three years, our Future Leaders graduate programme will challenge and support you to grow professionally and personally. You'll have three stretching rotations in business-critical roles within pharmaceutical or consumer healthcare supply. Your responsibilities will depend on your engineering discipline, but whatever your specialist area, you'll get to meet senior leaders and network with other graduates. You'll also improve your technical skills while gaining valuable leadership expertise. It all adds up to a role that's designed to transform talented engineers into key, senior figures.
Different FLP engineering disciplines
Automation Engineering
As an Automation Engineering graduate, you can expect to:
• introduce new digital technologies to transform our business
• maintain and troubleshoot site control systems
• manage automation projects, for example modification or improvement design, upgrading and installing control systems, ensuring that suppliers and site equipment comply with international standards
• testing and commissioning
Biopharmaceutical Manufacturing Science and Technology
As a Biopharmaceutical Engineering graduate, you can expect to:
• take biopharmaceutical products from R&D to full-scale manufacture
• investigate and solve technical problems
• work on protein therapeutics in genetically-modified organisms
• purify protein therapeutics through centrifugation, chromatography and filtration
Chemical Engineering
As a Chemical Engineering graduate, you can expect to:
• work on a wide range of activities including the introduction of new products from R&D through to manufacturing
• work on a range of different products and technologies, from toothpaste to tablets, including bulk manufacturing, sterile processes, granulation, compression and distillation
• identify opportunities for safety and environmental improvements including HAZOP and risk assessments
• troubleshoot production problems in a manufacturing facility
• design, install and commission new process steps
Electrical Engineering
As an Electrical Engineering graduate, you can expect to:
• work on high-voltage systems operations
• maintain electrical equipment
• support and lead electrical project work from design through to project implementation
• provide solutions for day-to-day issues and breakdowns
• be involved in energy-reduction and cost-reduction initiatives

Mechanical Engineering
As a Mechanical Engineering graduate, you can expect to:
• Project manage new equipment from design, factory acceptance testing and installation to validation
• increase manufacturing efficiencies through improved safety systems, equipment performance and reliability
• provide day-to-day support for risk assessments, equipment issues and breakdowns
• work on energy management and sustainability
• manage multi-skilled engineering teams
• keep abreast of cutting-edge technologies in precision engineering
What will you do?
The Program is tailored to enable you to develop your knowledge and experience while broadening your global business perspectives. By joining the three-year rotational GMS Technical Development Program, you will have the opportunity to make a significant difference to lives around the world, while enjoying some of the healthiest career prospects in the industry.
During the Program you will experience 3 rotations in Italy, with the potential to have an opportunity internationally. The rotations will be aligned to both business and personal development needs. At the end of the program, if you have performed to the standards that we expect, you will be supported to obtain a role within the business.
Main Accountabilities:
• Act as a reliable and hardworking professional with a practical hands-on approach, with a sincere interest on pharmaceutical industry from strategic and operational management point of view
• Manage the assigned activities and/or projects as part of the rotation program;
• Elaborate clear individual objectives and assessment criteria for each rotation in collaboration with operational and functional manager, and work against their completion;
• Provide regular updates on the activities performed and on the progress of assigned projects as required;
• Contribute to continuous improvement initiatives within the assigned teams, process reviews and trend analysis and prepare reports when requested;
• Provide timely notification to management of potential quality or regulatory issues that may impact product quality or regulatory compliance;
• Experience people management, with direct or indirect reports
Tailored training – and great career progression
We'll tailor your training and development to suit your talents and ambition, as well as our business needs, setting you up for success in your chosen niche. After you complete our Future Leaders programme, you'll have the skills to become a leader of the future, making sure that we make the right products and deliver them to the right place. There's no limit to how far you can go with us – it's up to you to prove yourself.
You'll be excited by the thought of:
• developing your skills in an industry that's making radical changes to the way it develops and manufactures products
• taking part in projects and prioritising tasks
• analysing information and reporting your findings
• building an understanding of the state-of-the-art technologies we use
WHY YOU?
Basic qualifications:
You'll need:
• Master's Degree in Engineering (Chemical or Mechanical) with minimum score of 100/110 and strong technical skills;
• Language: advanced oral/written Italian and English skills;
• Maximum of 2 year professional experience;
Preferred qualifications:
• Real strong interest for production environment and challenges;
• the ability to work with and build relationships with key stakeholders
• to be a self-motivated and proactive graduate
• the ability to adapt to change and stay focused under pressure
• to be analytical and process driven
• excellent communication skills and a gift for solving problems
• a genuine interest in the healthcare industry
Sede: Parma
Degrees of interest: Engineering, Medicine - Healthcare, Sciences
Add to my event