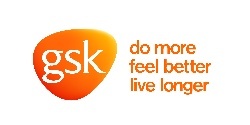 MANUFACTURING OPERATIONS & QUALITY (Vaccines)
YOUR RESPONSIBILITIES:
Want to solve some of the world's biggest health challenges?
With over 300 years of innovation, we're a science-led global healthcare company that delivers billions of innovative products each year. Join us and help millions of people do more, feel better, live longer.
We're looking for Future Leaders in Manufacturing operations
Are you a graduate with the talent and adaptability to help us get vaccines to people in 90% of the world's countries?
If so, you could be part of our highly scientific Manufacturing operations and Quality function. This is where we manufacture, formulate, fill, pack, control, release and deliver vaccines safely – a process that takes 15 to 18 months and uses cutting-edge technology. It's a challenge that touches on four very different activities: manufacturing operations, technical services, quality and supply chain management. Different challenges arise at every stage, so every working day is different. These challenges might include transporting delicate biological materials that need special handling, overseeing quality throughout the manufacturing process, or managing a complex supply chain to ensure that vaccines are received exactly when they're needed.
Develop your leadership potential on our Future Leaders graduate programme
If you're a graduate with the talent and ambition to lead others, we'll help you develop the expertise to become one of our Future Leaders.
Over two years, our Future Leaders graduate programme will challenge and support you to grow professionally and personally. You'll have three stretching rotations that will give you an insightful experience into the manufacturing side of our vaccines business. They start with a one-year rotation on the shop floor at the centre of our operations activities, either in Production or Quality Control. This will be followed by a six-month rotation in Quality or Production (depending on your first rotation) and a further six months in technical functions or Supply chain management. One of these rotations will be based abroad. Through these placements, you'll develop your expertise in production, quality and technical services or supply chain management, while broadening your global business perspective.
What will you do?
The Program is tailored to enable you to develop your knowledge and experience while broadening your global business perspectives. During the Program you will experience 3 rotations: one on the shop floor at the heart of our operations activities (Production or Quality Control) and the other two in Quality, Supply Chain or other Global Industrial Operations functions.
As a truly global organisation, we offer the opportunity to gain international experience through one rotation abroad. Your landing position, at the end of the program, will be within your home country.
Main Accountabilities:
• Act as a reliable and hardworking professional with a practical hands-on approach, with a sincere interest on pharmaceutical industry from strategic and operational management point of view
• Manage the assigned activities and/or projects as part of the rotation program;
• Elaborate clear individual objectives and assessment criteria for each rotation in collaboration with operational and functional manager, and work against their completion;
• Provide regular updates on the activities performed and on the progress of assigned projects as required;
• Contribute to continuous improvement initiatives within the assigned teams, process reviews and trend analysis and prepare reports when requested;
• Provide timely notification to management of potential quality or regulatory issues that may impact product quality or regulatory compliance;
• Experience people management, with direct or indirect reports
Tailored training – and great career progression
All learning follows the 70:20:10 learning principle: 70% of your learning takes place on the job, 20% comes from the support of your mentor (a senior leader) and the remaining 10% is from formal leadership training sessions.
We'll tailor your training and development to suit your talents and ambition, as well as our business needs, setting you up for success in your chosen niche. After you complete our Future Leaders programme, you'll have the skills to become a leader of the future, with a solid foundation for a variety of manufacturing careers within the pharmaceutical industry. There's no limit to how far you can go with us – it's up to you to prove yourself.
You'll be excited by the thought of:
• getting a good understanding of all areas of our Vaccines business on a tailored development programme
• discovering how manufacturing, the quality function, technical services and supply chain work together
• learning about the cutting-edge technologies used in vaccines manufacturing
• following our vaccines through the entire manufacturing process
• gaining valuable people management experience
• learning about the challenges of working in a highly regulated and controlled environment
• being part of diverse network, working with graduates from all over the world
WHY YOU?
Basic qualifications:
You'll need:
• Education: Masters Degree in Engineering (Chemical, Mechanical or Management Engineering) with strong academic record; PhD or MBA will be considered an advantage;
• Language: advanced oral/written Italian and English skills;
• Maximum of 2 year professional experience
Preferred qualifications:
• Real strong interest for production environment and challenges;
• Strategic thinking with attention to detail and project management mindset;
• Strong interpersonal and communication skills; self-motivation and proactive approach;
• Analytical mind, multi-tasking and ability to adapt to change and keep focused under pressure;
• Availability to work in shift in one of the rotations
This career path attracts graduates from various technical, scientific and business disciplines, including pharmacy, industrial pharmacy, engineering, bio-engineering, business engineering, electro-mechanical engineering and maintenance engineering.
Sede: Rosia
Degrees of interest: Masters Degree in Engineering (Chemical, Mechanical or Management Engineering)
Add to my event