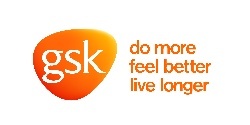 INTERNSHIP MARKETING
YOUR RESPONSIBILITIES:
GSK Oral health portfolio includes leading brands in the market such as Sensodyne, Parodontax, Polident, Aquafresh, Corsodyl and Iodosan.
The brand management of the portfolio includes a 360 marketing activation of all brands with a strong focus on innovation, communication, media and expert. Moreover the brands give the possibility of exploring double channel strategy, being present in both mass market and pharma channels, with a variety of challenges and possibilities to activate the brands with impact. The contact with the commercial team is continuous and there is a strong drive on business and monitoring of financials.
The international footprint of the company requires a day by day teamworking with area and global teams, with a strong focus on building strong relationships with commercial and support functions.
*LI-GSK
WHY YOU?
Basic qualifications:
Degree/Master in Management / Management engineering
Good knowledge of English.
Excellent analytical and organizational skills. Teamworker.
Open minded, curious, with a passion for marketing.
Excellent knowledge of excel. Good knowledge of Powerpoint.
Preferred qualifications:
Previous experience in the Marketing Field in a structured company, even minimum (2-3 months) is a plus.
Sede: Baranzate (Milano)
Degrees of interest: Degree/Master in Management / Management engineering
Add to my event