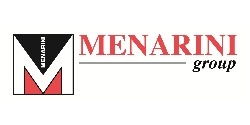 QUALITY ASSURANCE SPECIALIST
Menarini International Operations Luxembourg is seeking a versatile Quality Assurance specialist to join its Luxembourg Quality Assurance department.

SCOPE
Part of the Quality Assurance team of the main Marketing Authorization Holder of the Menarini Group you will assist on quality assurance matters linked to worldwide licensed pharmaceutical products. You will be holding a cross-functional and supporting role for multidisciplinary teams and BtoB. You will help maintaining and promoting a quality mindset as well as supporting continuous improvement efforts throughout the company.

JOB DESCRIPTION
- Contribution to the maintenance and continuous improvement of the company quality system. Management of quality related SOP, documentation and maintenance of accurate database;
- Carry out day-to-day activities in compliance with company procedures;
- Definition, review and management of Quality Agreements related to contract-manufacture and distribution of active substances and medicinal products;
- Review of commercial agreements to ensure compliance with the applicable quality standards;
- Contact point and support for affiliates, third parties and non-quality assurance departments regarding quality, GMP and GDP matters;
- Management of quality complaints, related to the company medicinal product portfolio; maintenance of accurate records;
- Possible involvement in GMP and GDP audits, in line with the candidate's experience;
- Possible registration as GDP Responsible Person, in line with the candidate's experience.

QUALIFICATIONS AND COMPETENCES
- Degree in pharmacy;
- Minimum 5 years of relevant experience in Quality Assurance position gained within the pharmaceutical industry;
- Excellent written and spoken knowledge of English is mandatory; a good knowledge of French would be an advantage;
- To fulfill this role, we are looking for a motivated team player, with ability to multitask and effective planning and time-management skills;
- The successful candidate shall be customer oriented, have excellent verbal and written communication skills, along with a meticulous attention to detail.

TYPE OF CONTRACT
- Permanent.
- Salary package, commensurate with experience.
- Location: Luxembourg.
Degrees of interest: Medicine - Healtcare - Pharmacy
Add to my event